This document is an example of a national climate change adaptation planning process. It is the result of the 2008 Climate Change Act. Below the five takeaways of the report are highlighted.
Five Takeaways
One: A Joined-Up Approach to Climate Change
Two: Prioritize Responses
Three: Regular reviews
Four: Defining Risk
Five: Clearly Communicating
One: A Joined-Up Approach to Climate Change
The UK's approach to climate change is one of the few and best examples of a comprehensive approach to climate change. Like any policy or process, it has strengths and weaknesses. The biggest strength is the effort to establish a policy for climate change.
Two: Prioritize Responses
Categories of risk are prioritized. Not everything can be addressed. Therefore there is a need to prioritize. "The greatest direct climate change-related threats for the UK are large increases in flood risk and exposure to high temperatures and heatwaves, shortages in water, substantial risks to UK wildlife and natural ecosystems, risks to domestic and international food production and trade, and from new and emerging pests and diseases."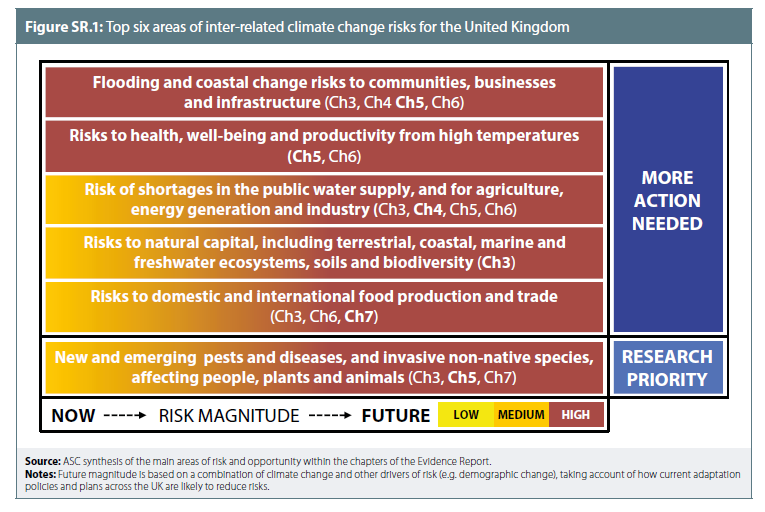 The climate is changing over time. Thus climate change adaptation planning needs to happen on a regular basis. This report looks at risks and opportunities arising for the United Kingdom from climate change is required by Parliament every five years.
"Assessing the risks from climate change is inherently uncertain, and precise estimates for the likelihood of different events and impacts cannot always be given. Studies that assess future risks, including climate change studies, have to cope with a large amount of uncertainty. This assessment uses the IPCC's definition of risk, which notes that risk arises from the interaction of climate hazards with exposure and vulnerability to impacts. All risks imply some measure of likelihood and impact, but these cannot always be defined."
Five: Clearly Communicating
The report clearly communicates a very complex topic in a few graphics. See below.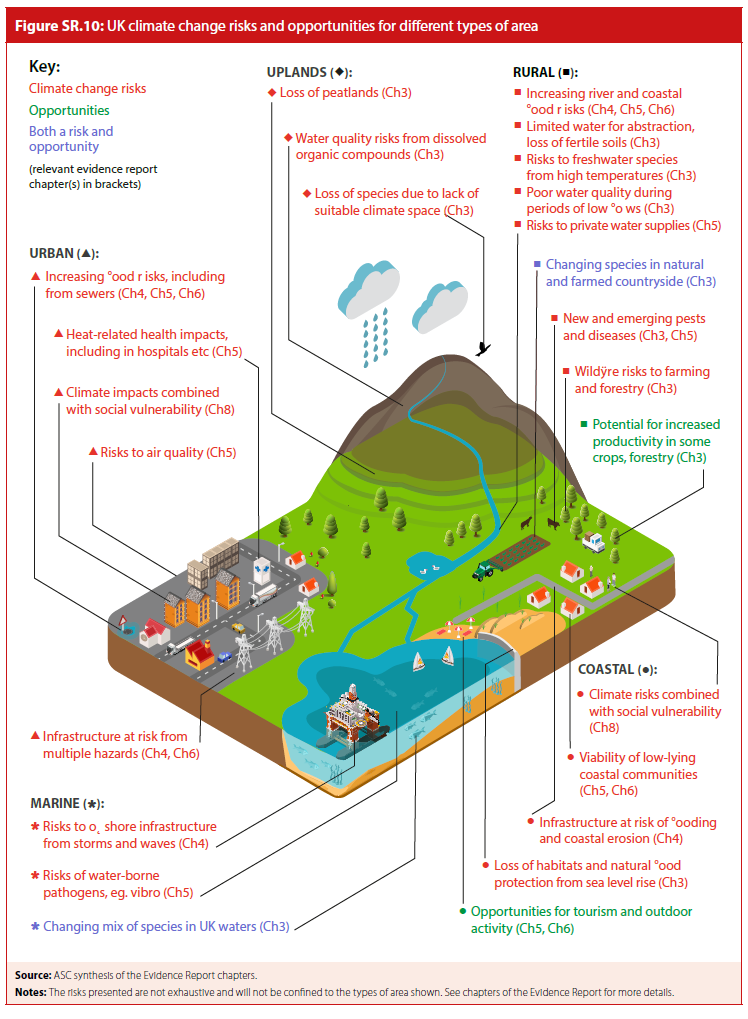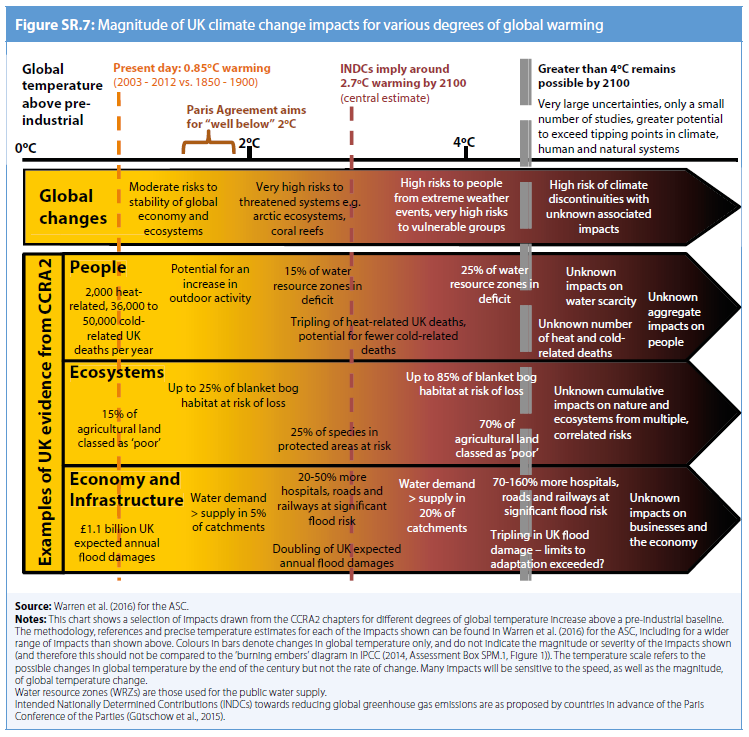 In summary, this policy and its implementation is a good example which can be adapted for national governments and organizations.
ASC (2016) UK Climate Change Risk Assessment 2017 Synthesis Report: priorities for the next five years.