Yaki Onigiri (a Grilled Rice Ball) offers nourishment for body and spirit. It was an entire experience not just the act of eating.
The journey began when my wife and I wrestled the remote control away from our children. Typically we end up watching arthouse movies or anime depending upon which child is in the room. That night we dared to watch Salt Fat Acid Heat on Netflix. Of course, the children disappeared. We loved watching Samin Nosrat present the "Salt" episode.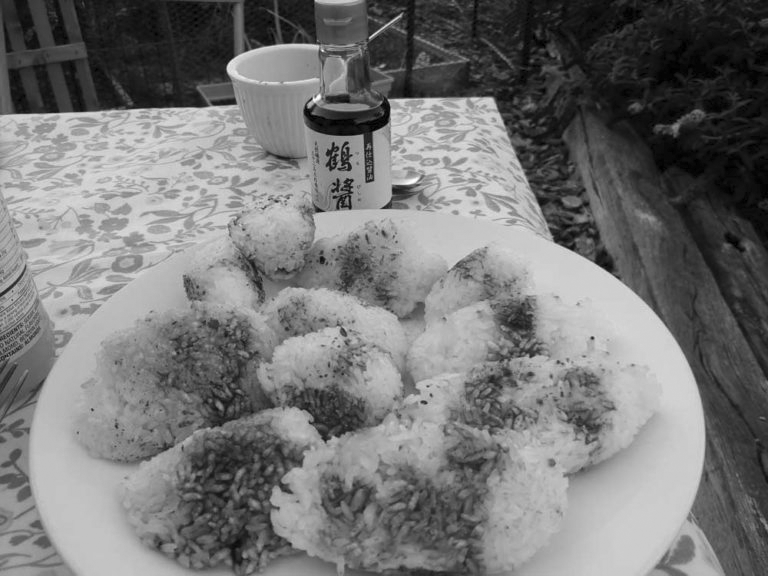 One part of the show which jumped out was the scene on Yamaroku (aged) Soy Sauce. So much care and effort goes into its productions we decided to order some. On the same show, Samin had the Yamaroku with yaki onigiri. It seemed like a good idea.
So we tried and made it at home. You see the results in the picture. The Yamaroku soy sauce was truly unique and delicious. We all loved the Yaki Onigiri. With a little practice they will look more elegant. The big test was how many were left. None. With a little hard work and patience Yaki Onigiri became a source of rapture. Something so simple can give so much satisfaction.